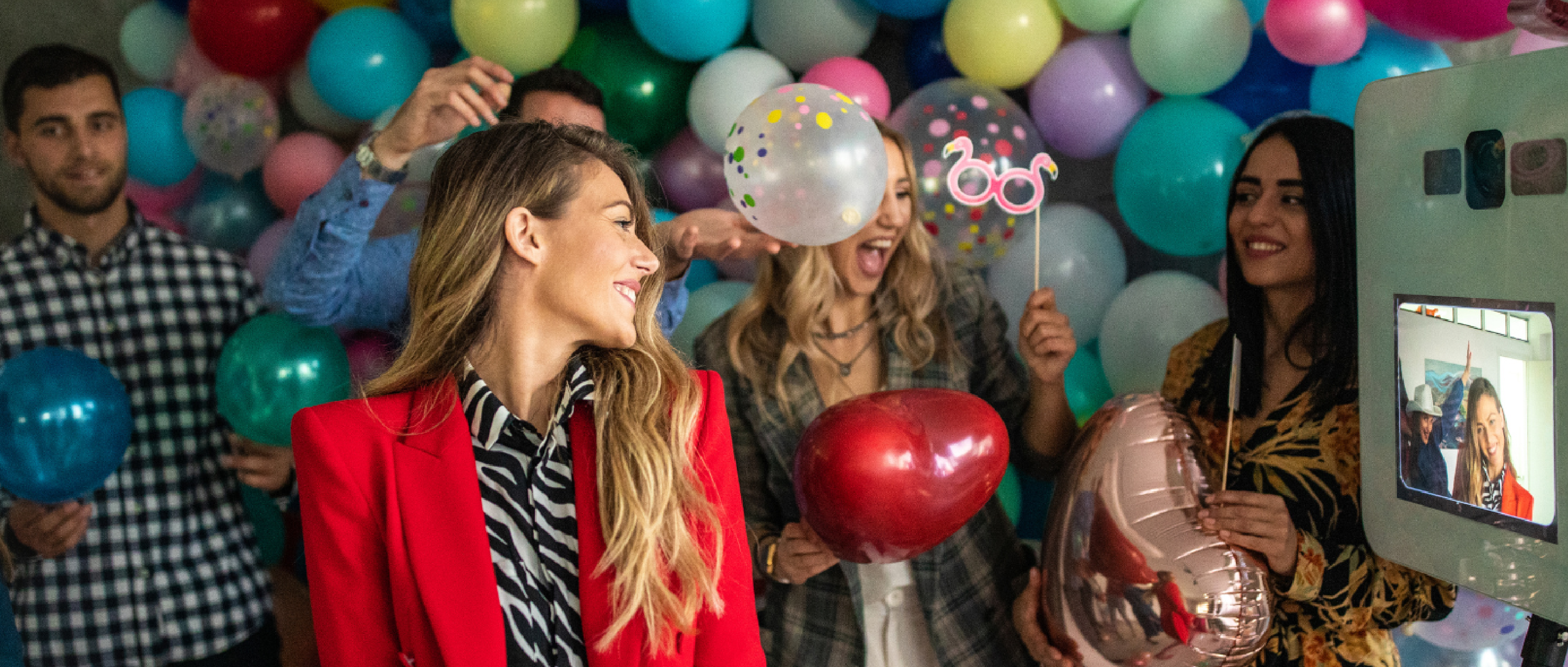 activate the fun
Stellar Gatherings,
Time After Time
You want to host the ultimate party. But how do you make sure every guest receives special treatment? Our immersive Photo Booth Experiences, enchanting Sketch Bot, and Instant Sharing Event Photography are the answer. Launch the fun!
Cosmic Steps to Event Perfection
How It Works
Adding fun & flair to your occasions doesn't have to be exhausting. Just book the day, share the deets & let us set you up to impress, effortlessly!


Create Your Own Picture-Perfect Package
We refuse to confine your event potential to a box. With us, you have the freedom to add other experiences to your photo booth booking to elevate the fun! Lean on us to help you choose the perfect add-ons for your specific needs. We'll take care of delivering unparalleled enjoyment that will leave your guests talking about your event for months to come. With customizable options and a touch of magic, our immersive experiences guarantee a world of limitless entertainment.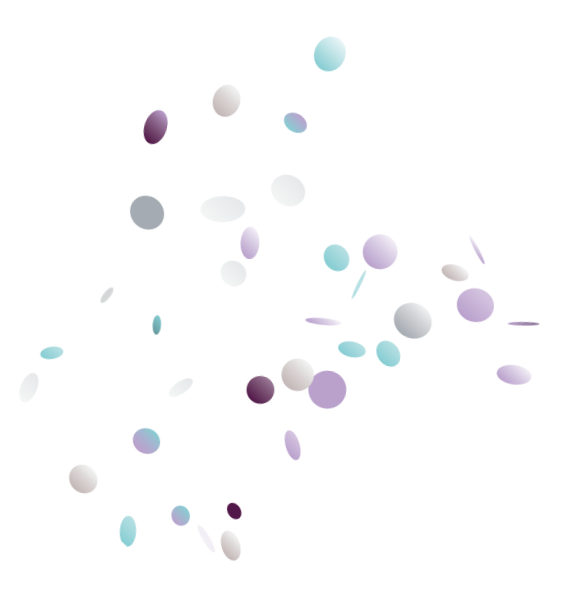 Discover the Galactic Four
Our Shining Stars!
We believe in catering to every event's unique personality. That's why we offer an exciting lineup of photo booth options that cater to various styles and occasions. Whether you're aiming for elegance, innovation, or a touch of playfulness, our photo booths can help to elevate your event's theme with our countless personalization options.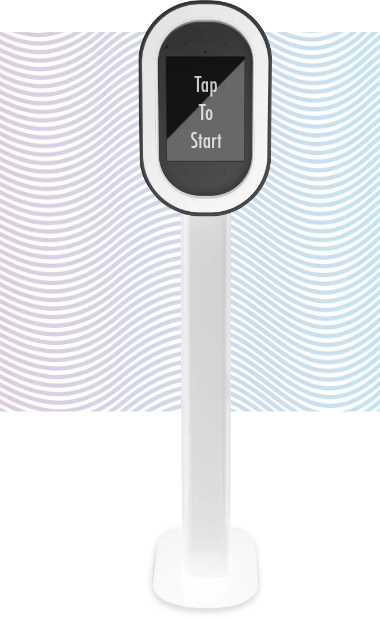 Starstruck Selfie Booth
Our show-stopping Starstruck Selfie Booth offers a blast of pure fun that will leave attendees buzzing with excitement. With glamorous filters, and top-of-the-line features, this booth is a go-to choice for event organizers who want to create a memorable and interactive experience without the need to have an event attendant on site.
Starting at | $800
Luna Photo Booth
Experience the perfect blend of style and technology with the Luna Photo Booth. Its effortlessly chic design is not just a feast for the eyes; it's a powerful photo booth packed with state-of-the-art features. Luna offers unmatched photo quality, custom branding options, instant social sharing, and high-resolution prints in mere seconds. Elevate your event with Luna and turn moments into lasting memories.
Starting at | $1,000
Add-Ons: Additional hour $175 | Unlimited photo printing for $250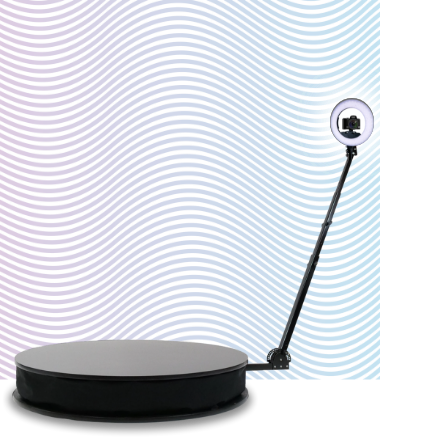 Orbit 360° Booth
Our 360° Orbit Booth is your ticket to capturing the entire universe of fun in mesmerizing 360-degree photos and videos. Watch as your guests shine as the true stars of their immersive journey. With personalized branding and instant social sharing, your event is about to launch into intergalactic stardom.
Starting at | $1,500
Add-Ons: Additional hour $175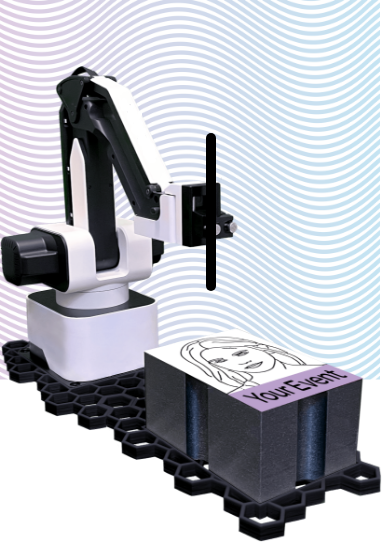 PicCosmo Bot
Take your event to the next level with our PicCosmo Bot! Imagine the joy of having a robot turn your guests' portraits into captivating sketches right before their eyes. It's not just a fun distraction, it's an interactive art experience that leaves everyone talking. Memorable, unique, and undeniably impressive, our first-in-Canada Sketch Bot will make your celebration unforgettable.
Starting at | $2,500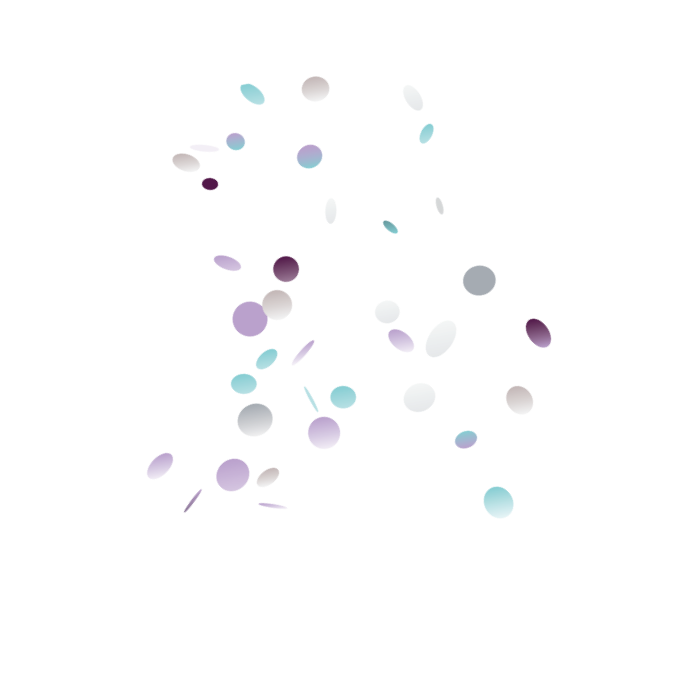 Customize Your Experience
Backdrop Options
At Cosmo Photo Booths, we're all about making your moments stand out. With our galaxy of backdrops at your fingertips, you'll have the perfect setting for every occasion. Our wide variety of enchanting backdrops will help your guests shine at every event, from elegant weddings to lively birthdays. And here's the cosmic twist – with our green screen and digital overlays, we can bring your unique vision to life, transforming any setting into your dream scene. So, don't hesitate to reach out and let us in on your extravagant backdrop fantasies. Our creative team is ready to turn your dreams into picture-perfect reality.
LIVE IN THE MOMENT
Event Photography Services
Billed at $400 an hour with a minimum booking of three hours.
Get ready to relive the magic of your event with our instant-sharing event photography! From heartwarming moments to those candid gems, we capture it all with a keen eye for detail that'll whisk you right back to the good times. But here's the real showstopper – no more waiting around! With us, there's zero downtime. You and your guests can snap up high-quality photos in an instant and share them over email or on social media, creating a whirlwind of excitement and making your event feel closer than ever. Say goodbye to photo delays and hello to instant memories!
FREQUENTLY ASKED QUESTIONS
Lost in Space? Find Your Answers in the FAQ Universe!
Whether you're looking to introduce one of our experiences at your next event or are simply interested to know more, we've answered some commonly asked questions below. Got a not-so-FAQ?
Contact us and we'd be happy to help out!
Yes we are licensed and have liability insurance up to $2,000,000.
Photos are sent to guests via text/email immediately and can then be shared online.
Our graphic design team will chat with you to go over options.  We can add logos and wording to your video, or create an awesome outro clip to dazzle your guests!
Yes! We can print 3×4 photo strips or 4×6 photos. Add unlimited printing to your event for $250
Please contact us and we will be happy to go through the options with you. Once we learn about your event, we can recommend the best experience for you.
No, the Orbit runs on batteries.
We provide props. Let us know if you want something special!
Having a power source at the venue is ideal but we can arrange to bring our own power source.
We always provide attendants for the booth. It provides the best experience for guests.
Ideally we ask for a 12′ by 12′ space.
We love doing custom work! Call us and we can brainstorm some ideas with you.
We are grateful to have found Shark Wifi, a local company who provides a dedicated network. In rare instances that we cannot get a connection (i.e. remote locations) guests will not be able to send the digital photos but we will have the full gallery available for the host after the event.
We accept credit cards, cheques, and e-transfer.
After you're done on the platform, our software will create a boomerang effect, put it to music, and present it within seconds!  You can share this instantly to your phone via text or QR code.
We ask for 3-4 week's lead time. Please let us know if your event is sooner and we will try our best to accommodate.
Let's Level Up Your Event, Together
see what we've been up to
Cosmo Photo Booths Gallery