Take A Spin Around The Galaxy
With Our Orbit 360o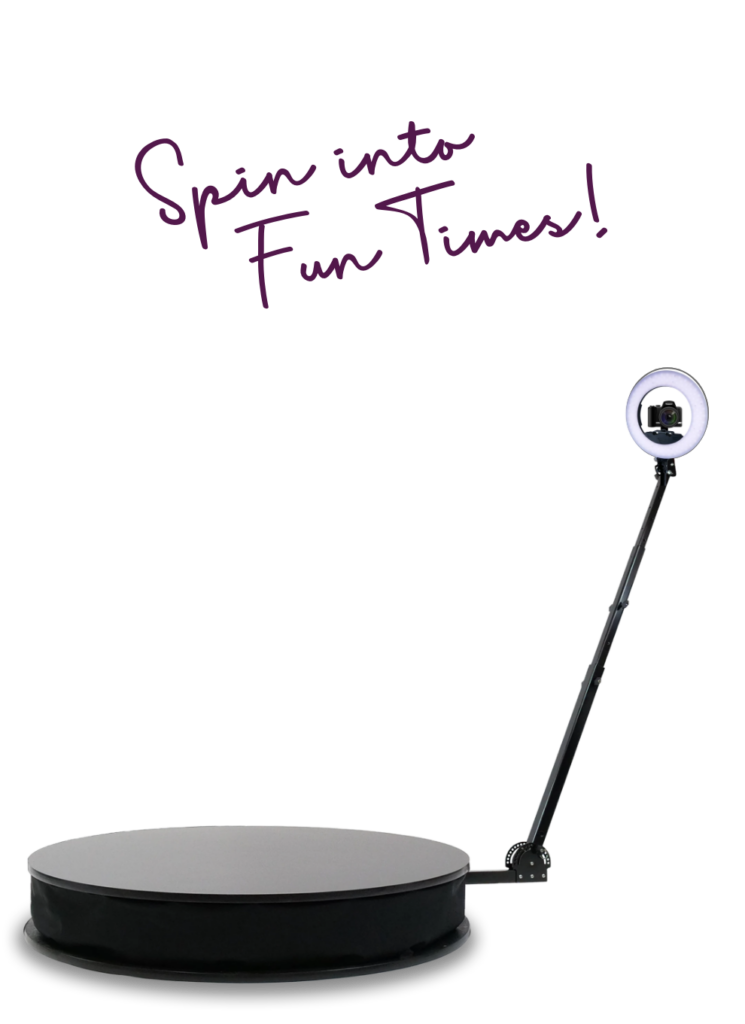 our immersive
Orbit 360o Photo Booth
Brace yourself for an exhilarating whirlwind of unforgettable moments as the Orbit 360° effortlessly captures jaw-dropping 360° videos. Whether it's a wedding, festival, corporate event, or any other special occasion, the Orbit 360° adds a dash of magic, transforming your event into a dynamic and immersive experience.
Dedicated Booth Attendant
Choice of Backdrops
Custom Overlays
Unique Props
Studio Quality Lighting
Dedicated Wifi
Online Gallery
Custom Soundtracks
360° Photos & Video
2 Hours | $1,500
Add-Ons: Additional Hour $250
How It Works
Embark on a cosmic journey as the Orbits arm circles around you and your friends, strike a pose, and the booth captures every angle of your experience. You will watch the booth immortalize your moment from every galactic angle. In an instant, your 360° masterpiece can traverse the cosmos of social media. It's a fun, captivating, and shareable way to capture memories from every perspective while creating engagement at your event.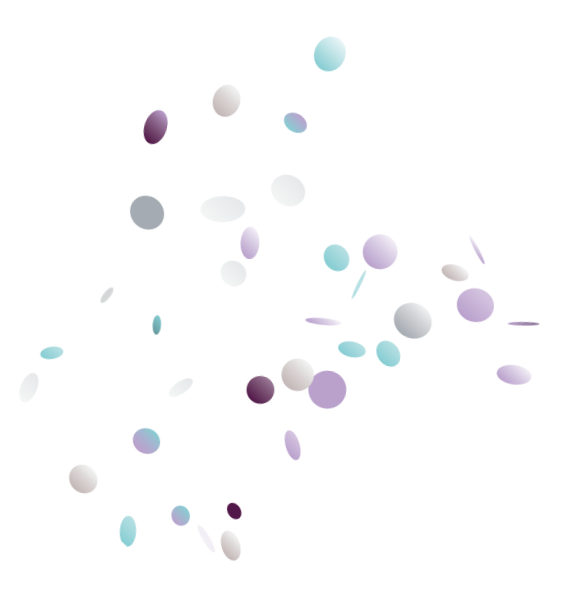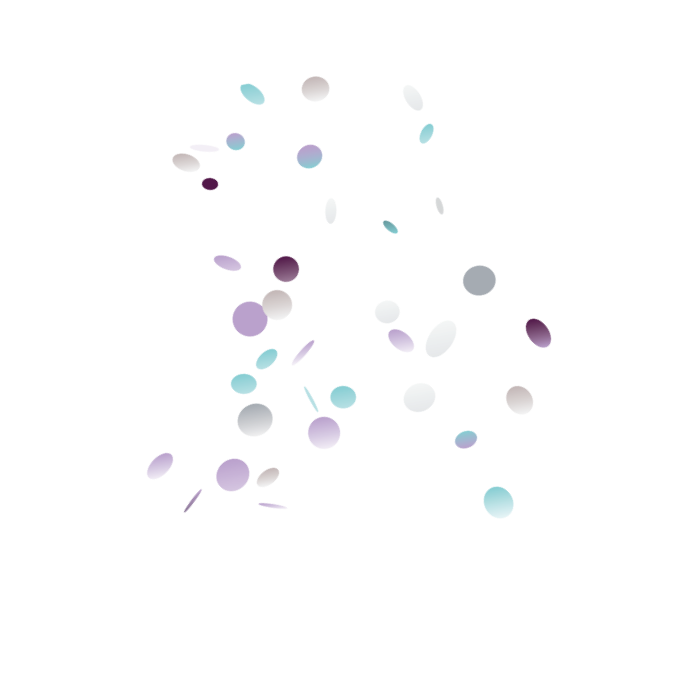 360o orbit
A Booth That Revolves Around You
Your attendees will become shining stars when surrounded by a 360o burst of fun! Just tap the screen to jazz up your pics with cool filters and effects that'll make you feel like a superstar. We capture every angle and expression, turning your moments into masterpieces. And hey, sharing them on social media or keeping 'em as unique souvenirs is a snap. It's not just an icebreaker, it's the heart of the party, making your event a cosmic hit!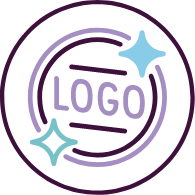 Custom Overlays
& Branding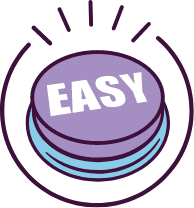 Intuitive
Design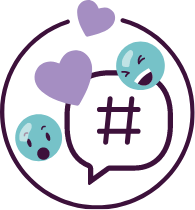 Social Media
Integration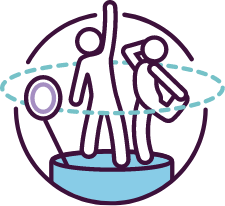 360º Photos
& Videos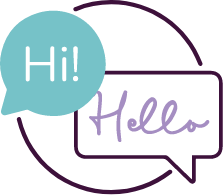 Ice Breaking
Entertainment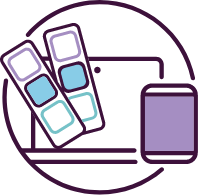 Online
Gallery
Check Out The Other Stars in The Galaxy
We believe in catering to every event's unique personality. That's why we offer an exciting lineup of photo booth options that cater to various styles and occasions. Whether you're aiming for elegance, innovation, or a touch of playfulness, our photo booths can help to elevate your events theme with our countless personalization options.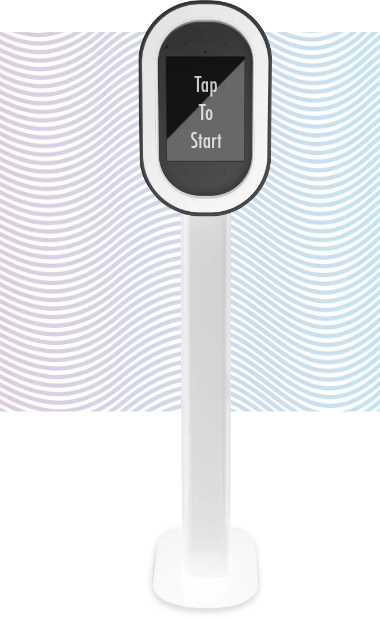 Starstruck Selfie Booth
Our show-stopping Starstruck Selfie Booth offers a blast of pure fun that will leave attendees buzzing with excitement. With glamorous filters, and top-of-the-line features, this booth is a go-to choice for event organizers who want to create a memorable and interactive experience without the need to have an event attendant on site.
Luna Photo Booth
Experience the perfect blend of style and technology with the Luna Photo Booth. Its effortlessly chic design is not just a feast for the eyes; it's a powerful photo booth packed with state-of-the-art features. Luna offers unmatched photo quality, custom branding options, instant social sharing, and high-resolution prints in mere seconds. Elevate your event with Luna and turn moments into lasting memories.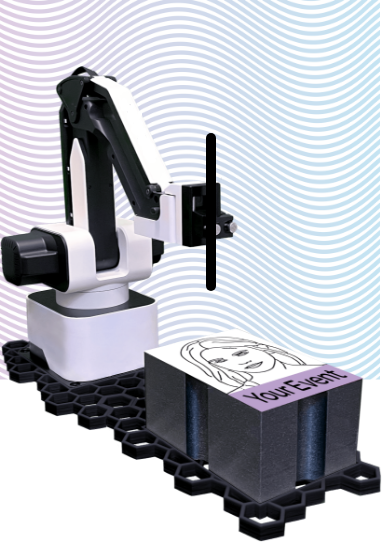 PicCosmo Bot
Take your event to the next level with our PicCosmo Bot! Imagine the joy of having a robot turn your guests' portraits into captivating sketches right before their eyes. It's not just a fun distraction, it's an interactive art experience that leaves everyone talking. Memorable, unique, and undeniably impressive, our first-in-Canada Sketch Bot will make your celebration unforgettable.
Let's Level Up Your Event, Together
see what we've been up to
Cosmo Photo Booths Gallery